WHAT DOES THE LAW TRY TO STOP?
The Stop Enabling S** Traff***ers Act (SESTA) and Allow States and Victims to Fight Online S** Traff***ing Act (FOSTA) are the U.S. Senate and House bills that as the FOSTA-SESTA package became law on April 11, 2018 when President Trump signed it. They clarify the country's S** Traff***ing law to make it illegal to knowingly assist, facilitate, or support S** Traff***ing, and amend the Section 230 safe harbors of the Communications Decency Act (which make online services immune from civil liability for the actions of their users) to exclude enforcement of federal or state S** Traff***ing laws from its immunity. Continue on Wikipedia
Everything sounds reasonable and great to me so far, because this law motivates social media platforms to remove all these horrible s** pages that only show women in certain positions and it motivates them to remove child p*** pages. With this law they want to make sure these horrible people cannot use social media to sell kids. I am actually very happy about that.
This alone is great and it should have been great for all social community pages, yet things turned out rather negative until the end of April 2018.
Here is a timeline of all important issues.
TIMELINE:
A coalition of tech and other groups is urging House and Senate leadership this morning to slow down before taking up a new version of anti-s**-tra****ing legislation. The letter, signed by TechFreedom, Engine, FreedomWorks, Citizens Outreach, R Street Institute and the Committee for Justice, makes a plea to lawmakers: Think this through before it hits the House floor — which it's slated to do next week. The new measure would combine the Senate's bill, the SESTA, S. 1693 (115), with the House version, H.R. 1865 (115), the Allow States and Victims to FOSTA.
— The groups write: "We do not believe SESTA's language is workable. We would be happy to help lawmakers parse the differences between the two bills and explore ways to address concerns about FOSTA. But any attempt to simply merge the two bills on the House floor would be an abdication of lawmakers' responsibility to the victims of s** tra***ing. Lawmakers owe it to them to take the time to carefully consider what they are doing. That cannot be done on the House floor, or in conference, or without the expertise of both Judiciary Committees."
The Tech Groups didn't like the wording of the original bill and asked for a change. Read their full letter here.
On February 27, the House of Representatives passed a bill that combined the Senate's Stop Enabling S** Tra***ers Act (SESTA) and the House's Allow States and Victims to Fight Online S** Tra***ing Act (FOSTA).
Intended to protect s** workers from trafficking, the controversial legislation holds online platforms legally responsible for the content of its users.
Just days after the bill passed, both Craigslist and Reddit made significant changes. Reddit banned a number of long-running s** worker forums. While the social network didn't clarify why the changes were made, its forums were banned just hours after the Senate passed the bill. Craigslist, on the other hand, shut down its entire personals section.
"Any tool or service can be misused," Craigslist wrote. "We can't take such risk without jeopardizing all our other services, so we are regretfully taking craigslist personals offline. Hopefully we can bring them back some day."
The new bill holds website owners legally liable for criminal prosecution for any s** tra***ing discussions that are viewable on their platform. It also gives state attorneys general the right to bring a civil action against websites.
The Electronic Frontier Foundation (EFF) says open-source sites Wikipedia and the Internet Archive would likely not exist given the risk of publishing third-party content.
The EFF goes on to say the new "Frankenstein bill" will force online platforms to become overly restrictive with the content they allow. The organization worries the fear of housing any content that could be construed as s** tra***ing will cause websites to censor innocent users.
"No matter what methods platforms use to mitigate their risk, one thing is certain: when platforms choose to err on the side of censorship, marginalized voices are censored disproportionately," the EFF wrote.
Experts on s** tra***ing worry the bill will bring down sites that make trafficking more visible. Freedom Network USA, a coalition of experts who provide services to trafficking survivors, spoke out against the bill.
"Internet sites provide a digital footprint that law enforcement can use to investigate trafficking into the s** trade, and to locate trafficking victims. When websites are shut down, the s** trade is pushed underground and s** tra***ing victims are forced into even more dangerous circumstances."
Because of the bill, Craigslist immediately took down their Personals section, Reddit shut down darknetmarkets, Google has apparently deleted po** from Drive, and Amazon removed the Erotica bestseller rankings from its store.
You may be wondering, wait, what does Erotica have to do with an online s** tra***ing bill?
I don't know but because Amazon ends up being an online platform and the bill will make it possible to penalize online providers that enable s** tra***ing to occur, that's why Amazon is doing what it's doing…? Or is it just one big coincidence?
This new change has had authors scrambling, and not just erotica writers, but those who write romance because it seems that a few who don't write erotica or have erotic content in their books have been affected, too. Not having a store ranking means it's no longer visible in the overall store but readers looking for erotica content can still search for it—unlike a book that's been "dungeoned" where you can't even find it in search results. Yep, Amazon has a dungeon where certain books are sent to die!
Erotica books are still selling on Amazon, only now their listing has been removed from the main store pages much like Walmart moving Cosmopolitan magazines away from the checkout racks and putting them into the magazine aisle.
But with Amazon's latest move and Google's deletion of po** content from Drive, this has got me thinking about personal blogs.
Will WordPress, Blogger and similar online providers police content, too?
Will they create a separate category like Amazon has done?
Will they shut down what they consider pornographic?
And who considers what to be pornographic? A bot? A human behind a terminal going through all the blogs (highly unlikely)?
The questions are endless and I guess time will tell. What do you think?
ELIZE NOBLE – EXAMPLE AMAZON BOOKS
UPDATE (until end of April): Amazon have now relented and put erotica books back into the main raking lists. I wait with bated breath to see what fun they will come up with for authors next week.
If Amazon persists with this heavy-handed, misplaced censorship, authors will have to get more creative. I write romantic thrillers, and several of them touch on s**-traf***ing – not to promote it, but to show how trafficking networks can be brought down. So, what options do I have?
I'll be selling books direct from my website. Because the processing fees are less than Amazon's fees, I'll even be able to do this at a small discount, as well as giving early access to new titles. The books will be delivered by BookFunnel.
If I understand the implications of the FOSTA/SESTA bills correctly, the government now has the power to hold internet companies and platforms responsible for the content and conduct of their users.
As such, there have been a few troubling occurrences popping up within the last few weeks in regards to this new bill, including:
Craigslist banning personal ads
Reddit removing any subs involving trading of goods/services (save for things like /r/s**sells, for some reason)
Microsoft banning offensive language from its various platforms
Youtube's removal of gun-reviewing channels and videos among similar things
To me, this seems like a serious detriment to the freedom of the internet that will change the way platforms/users and users/users interact with one another.
BEGINNING OF APRIL 2018 – MODELMAYHEM: HOW SESTA AFFECTS THE MODELING INDUSTRY
Have you ever shared 18+ photos or videos via Google Drive, Tumblr, Twitter? Now those activities could be punishable by a fine and/or a prison term of up to 10 years for the platform that hosts the content.
If FOSTA (the follow up bill for SESTA – The Stop Enabling S** Traf***ers Act of 2017) goes into effect, it's only a matter of time before online portfolio sites (such as Model Mayhem, One Model Place, iStudio, Model Society to name a few) may be forced to censor all forms of nudity, regardless of it's artistic value, if not be completely shut down. (IT WAS SIGNED ON APRIL 11.)
It is no secret that rare cases of s** tra***ing have occurred via modeling portfolio sites. Since these occurrences, some of the major model portfolio hosting sites have taken action by enforcing stricter guidelines before getting approved to join. (THAT DOESN'T MEAN THAT EVERY MODEL IS A PROSTITUDE EITHER!)
Fine art and glamour nude photography, adult performers and producers, as well as consensual s** workers share many of the same platforms that illegal S** Traf***ers use.
"There's no distinction between nude artwork and prostitution under the new FOSTA/SESTA" – Blue River Dream (model)
This means models and photographers may not be able to sell prints or digital photos online, a way of life many full time creators depend on to make a living.
If existing platforms are going to enforce censorship, why don't models and photographers just start their own websites?
"If I made a website but couldn't share it on social media and such due to content, how would anyone find me or me generate new business ?" – SpaceKitty (model)
Sites will be held responsible for content of their users. To protect themselves from legal recourse, many sites have already begun censoring and implemented new policies to restrict activity of their users.
Additionally, investigation is underway to confirm actions taken by GoDaddy, WordPress, Gmail, and I.G.
WASHINGTON (Reuters) – U.S. law enforcement agencies have seized the sex marketplace website Backpage.com as part of an enforcement action by the Federal Bureau of Investigation, according to a posting on the Backpage website on Friday.
According to the Engadget.com article there have been already investigations against backpage.com. In this article they refer that backpage.com even run child traf***ing ads. On April 6 it was finally shutdown completely for holding s** traf***ing ads and for money laundering. READ MORE HERE: https://en.wikipedia.org/wiki/Backpage
BACKPAGE IS A PERFECT EXAMPLE OF WHICH WEBSITES THE NEW LAW WANTS TO REMOVE. IT IS ALSO AN EXAMPLE THAT ANY WEBSITE THAT ACCEPTS ACCOUNTS WHO SELL SOMETHING EVEN RELATED TO S** COULD BE ALSO REMOVED.
WHAT IF THEY REMOVE I.G.???
WHAT IS NOW PARTIAL NUDITY AND EROTIC? (EXAMPLE F.B. AD RULES)
INFO FROM A CHATROOM
I think partial nudity would go something like this:
full set of clothes = no nudity
underwear, lingerie or revealing swimsuit on female = partial nudity
nude but covered by convient censer = partial nudity
fully nude = full nudity
Oh, wait… we talking in general, or just videogames?
GOOD QUESTION! I THINK THIS RULE WRITTEN BY A UNKNOWN ONLINE USER MIGHT COUNT FOR ALL SOCIAL MEDIA AND VIDEOGAMES NOW.
UPDATE: NUDITY IS IN GENERAL NOT OK. PARTIAL NUDITY CAN BE JUDGED DIFFERENTLY PER CASE OR PER USER.
SEE HERE WHAT EROTIC MEANS: https://www.thefreedictionary.com/erotic
F.B. & I.G. AD RULES FOR BUSINESS PAGES
Adult Content
Policy
Ads must not contain adult content. This includes nudity, depictions of people in explicit or suggestive positions, or activities that are overly suggestive or sexually provocative.
Sexually Suggestive Content
Examples
Nudity or implied nudity, even if artistic or educational in nature, except for statues
Excessive visible skin or cleavage, even if not explicitly sexual in nature
Images focused on individual body parts, such as abs, buttocks or chest, even if not explicitly sexual in nature
Sexually Explicit Content
Examples
Content portraying excessive nudity or alluding to sexual activity.
Adult Products or Services
Policy
Ads must not promote the sale or use of adult products or services, except for ads for family planning and contraception. Ads for contraceptives must focus on the contraceptive features of the product, and not on sexual pleasure or sexual enhancement, and must be targeted to people 18 years or older.
Find this and more on F.B. under ADVERTISING POLICIES.
THIS MIGHT ONLY COUNT FOR PAGES THAT USE THE BUSINESS FEATURE, BUT MANY INFLUENCERS AND BRANDS NEED TO USE THAT FOR THEIR LIVING.
HOW THE US HANDLES ADULT CONTENT AND ADULT SERVICE NOW?
EXAMPLE PLAYBOY
Playboy US has deleted their Fanpage, because a certain social media page "continues to be sexually repressive" and because of the data scandal.
This seem to count only for Playboy US, because Playboy Brasil still has more revealing images online.
SEE HERE: https://www.instagram.com/oficialplayboybrasil/
Meanwhile, while famous curve models with several million followers can achieve a best result of 200 – 300k likes Playboy US only managed 100k as their best result in one post in the past 7 days.
EXAMPLE COSMOPOLITAN – MARCH 28, 2018 – Daily Mail Article about Cosmopolitan and Walmart
Walmart is pulling Cosmopolitan magazine from its checkout lines.
The retail giant will remove the monthly women's fashion magazine from checkout lines at 5,000 stores across the country although the magazine will still be available for purchase.
In a statement, Walmart spokesperson Meggan Kring said: 'As with all products in our store, we continue to evaluate our assortment and make changes.
'Walmart will continue to offer Cosmopolitan to customers that wish to purchase the magazine, but it will no longer be located in the checkout aisles. While this was primarily a business decision, the concerns raised were heard.'
According to the National Center on S**ual Exploitation (NCOSE), an organization that says it helped instigate the policy change, they are trying to protect children from being exposed to 'graphic and often degrading and offensive material'.
'This is what real change looks like in our #MeToo culture, and NCOSE is proud to work with a major corporation like Walmart to combat s**ually exploitative influences in our society,' said Dawn Hawkins, Executive Director at the National Center on S**ual Exploitation.
'Cosmo sends the same messages about female s**uality as Playboy. It places women's value primarily on their ability to **ually satisfy a man and therefore plays into the same culture where men view and treat women as inanimate s** objects.'
EXAMPLE LINGERIE & PATREON MODELS
A few thoughts on my experience with shadow bans;
I always thought shadow banning was a bit of a myth in the I.G. world but then I started to notice a real drop in engagement on some of my posts. When I clicked some of the hashtags I use (e.g #lingerieblogger #curveblogger #fullerbust ) my images didn't appear at all and I realised I was being shadow banned!
I am a body confidence & lingerie blogger, it's quite difficult & very frustrating to get my content seen when I can't post pictures of lingerie or, seemingly, any pictures that show my body at all.
It really is killing our community:
Kind Regards
Linzi
Fairy BoobMother
~X~
Sadly I have been experiencing this shadow ban for over 6 months. When looking at my I.G. account numbers I started noticing less comments and likes in late 2017. I found out about shadowbanning in December 2017, looked at my hashtags and saw I didnt show up. This lasted about 2 weeks but anytime I had a photo reported I got banned AGAIN! At this point I've lost count of the bans and have been on one steady for over a month now.
I used to gain 1,000-3,000 followers a day! Now I'm lucky to gain any, sometimes I even lose. Its constantly up and down making it impossible to grow.
Also photos are getting a lot less interaction. I get maybe 500 likes on a killer images that a team put hours of work into. Before the ban I got easy 1,000 likes on a simple selfie.
I have gone to twitter and Tumblr to try to build my business as I fear my I.G. will get deleted any day. Sadly those platforms just dont have the pull I.G. does.
I am not going anywhere though I will continue to be me, be proud of my modeling and continue to grow!
Ashlee Renee
LILLIAS RIGHT – NUDE ART MODEL THROUGH PATREON
Over a year a go I was logged out of my account, when I tried to Log back in I got a pop up message that said my account was removed. My I.G. page has hundreds of thousands of followers, it's how I promote my business. If my avenue of marketing is gone, I don't make rent. Because of this, I don't post images that violate their tos for fear of losing my income without notice or warning. Ever since then both my growth and engagement has been very slow. I've been shadow banned. I.G. has throttled my follower count as well. When I have an image removed, I lose around a thousand followers in the following week.
I.G. doesn't want me to be seen by the rest of the world. It may be because I post mostly lingerie pictures or it may be because I'm fat. Which I find ridiculous!!
Where is the empowerment? It's all cool and good when Victoria Secret and other brands have up huge banners of women in lingerie in public spaces but the moment a woman starts to make decisions for her own body, she's banned from a platform. It makes me feel that women's bodies are obscene until someone else but the person who exists in the body is benefiting. We are used as a tool to sell products but aren't allowed the freedom of expressing self love on public platforms.
Lillias Right is one of the models who is seen nude. Yet, her images are artistic and she does not promote s** tra****ing with her work, she promotes art.
SOCIAL MEDIA PLATFORMS RESTRICT NOW MANY BUSINESS ACCOUNTS, BODY POSITIVE ACCOUNTS, MODEL AND INFLUENCER ACCOUNTS FROM THE PLUS COMMUNITY
What the Patreon models go through since a very long time, is now reality for many more accounts from the plus community. Maybe since plus size is regarded as "too sexy" or as "obscene" by some people in the society, they restrict the pages. (THAT ALONE WOULD BE AN INSULT, BUT WITH THIS NEW LAW YOU CAN'T DO NOTHING ABOUT IT CAUSE IT'S LEGAL.) Maybe they regard any page that shows "partial nudity" aka lingerie and swimsuit images as pages that promote s** traf***ing. Maybe the declining of reach is because of other reasons, that are understandable like a real violation of the posting rules. The result is that I see a declining of likes on so many pages since several weeks and it cannot only come from the changing of their algorithm alone. On some days you can litterally feel how everything is slowed down and a lot of changes are happening also on the platforms. I think they have to change so many things in a short time, that it can reduce the speed in general. Many pages got removed, many pages get less likes and their reach must be going down. I have never seen this before. Even pages of brands that offer plus sizes are affected. Even those who offer no underwear or swimwear. Even accounts of influencers that promote no lingerie at all. THERE ARE SO MANY EVEN IN THIS TEXT, BECAUSE NOTHING IS EVEN ANYMORE.
Sure, not all experienced this. I am also not the one to explain why it happened to one user and not to another user. I just reflect on what I saw happening on other accounts.
SUM UP FROM YOUTUBER BARE ADVOCAT – MARCH 31, 2018
MY REACTION AFTER READING ALL ABOVE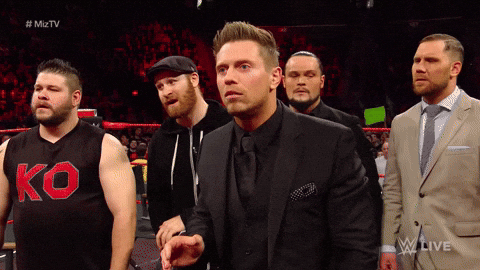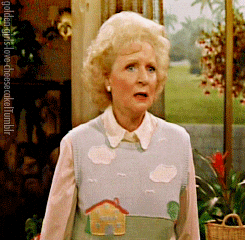 WHAT DOES IT MEAN FOR THE BODY POSITIVE MOVEMENT?
Please do not blame me for writing the following words. No matter if you are just a normal decent person, who just love to encourage women like I love doing; or if you share images that show more skin you can also become branded as promoting Adult Service and for creating Adult Content. It doesn't matter who you are, these rules will imply to everyone. This means trouble for the Body Positive Movement in the future. It means trouble for plus size brands, models and influencers internationally.
I am not even sure if social media pages know what they should do. Maybe they just restrict different pages until there is more insight from the goverment on who the people are that "knowingly assist, facilitate, or support s** traff***ing".
So far, anyone that shows more skin is being restricted. Some maybe just a little, some others maybe more. The result is that unless the goverment determines some categories, everyone is going to suffer in the long run.
These two bills have already changed social media completely.
FINAL THOUGHTS
I wanna be honest on my final words. I have no idea what to post anymore!
You can share an image showing a underwear, lingerie, a bikini or a swimsuit and it can still be restricted. You can post an image dressed, but as soon as one sees the nip***s it becomes adult content. You can even try to digitally hide it, it's still adult content! You can be dressed and just show a lot of cleavage and it becomes adult content. You can even be all dressed and just have a sexy pose and it's adult content!
It looks like I have to decline all images related to glamourous nudity content (Playboy style) just as I have to decline all artistic nudity content. I have to expect that those posts will be restricted. I try to promote more decent images and more quotes and only share more body positive content in my I.G. Story in the future, but I guess that will also not work for long. Furthermore, I also can't share images of models dressed if they have a sexy or slutry pose. Also no selfies with revealing cleavage and no belfies anymore.
This is hard, because I do have articles coming up promoting diversity that show women in swimsuits and lingerie. These articles to not promote any s** traf***ing, but empowerment.
I will stick to these great stories! But I gotta find a way how to share them properly.
Besides that, it seems to me like I even have to delete past posts, which is hard for me to do. Deleting these images, means the person I shared in the post might be hurt.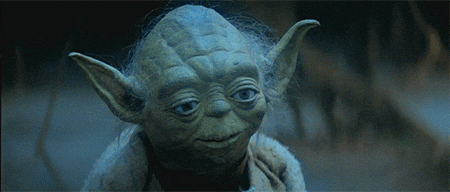 A COMPLETE CHAOS THESE TWO BILLS CREATED HAVE!
After going through all the links for this article I must say that I don't blame I.G. anymore for restricting my community. I have the feeling that they don't even know themselves what they have to do. You cannot blame them. This is a turning point in social media history.
I think I have another solution up for my page, but I gotta test it and I need to find out more information before I can publish it.
I want to make sure my page is a safe place for kids under 18 still.
So far, I can only say:
STYLE AND CURVE WILL CHANGE!
Maybe already this month. I don't know the future for now, I just know that I will survive. We will all see how social media will change in the next months, please make sure that you will also survive it.
Stay informed and stay awake.
Kind regards,
Article Info:
Images provided by the models with their condescend

Images for the examples taken from F.B. AD POLICIES

Links of the Source of the text parts is on top of every part

Text parts written in Italic are quotes from other articles

Text parts in brackets are my thoughts on it.
Disclaimer: The information in this article has been researched carefully. However, we do not take responcibility for the accuracy, integrity and the actuality of the information. We provide you with general information, but we do not offer you a legal advice. For the resolution of a legal problem, please consult a lawyer.